Seasons greetings to One and All…
From an annoyingly wet and windy Vliho. Our usual sunny and calm Autumnal period of lay-up has been usurped by a succession of fronts dumping water on us at high velocity. From afar I can hear the cries of "now you know how we feel" and "that's what it's like here all of the time", to which I will point out I am very much aware of the Northern European winter, which is why we moved to Greece in the first place! However my adopted country is not quite as prepared as yours for awful weather, which in a very long winded and admittedly circuitous way leads me into the topic I wished to explore in this years end of season mind dump.
Change, no matter which aspect of life you focus on, things are always changing, some are even improving although as that is a matter of perspective and as it's the season of Goodwill I won't bore you with my prejudices. I want to focus on the changes that are happening for us sailing folk in Greece and around the Ionian. Previously I waxed lyrical about the Virtues of sailing around the Peloponnese via the Corinth canal, which still stands, or at least it will when work to re-open the canal is completed. The year long closure forced by landslides caused a lot of disruption to the sailing community, however the costs of repair and preventative improvement far out-weigh any potential income, making the funding of work a not simple matter. Happily a statement circulating this week announced works will begin in January.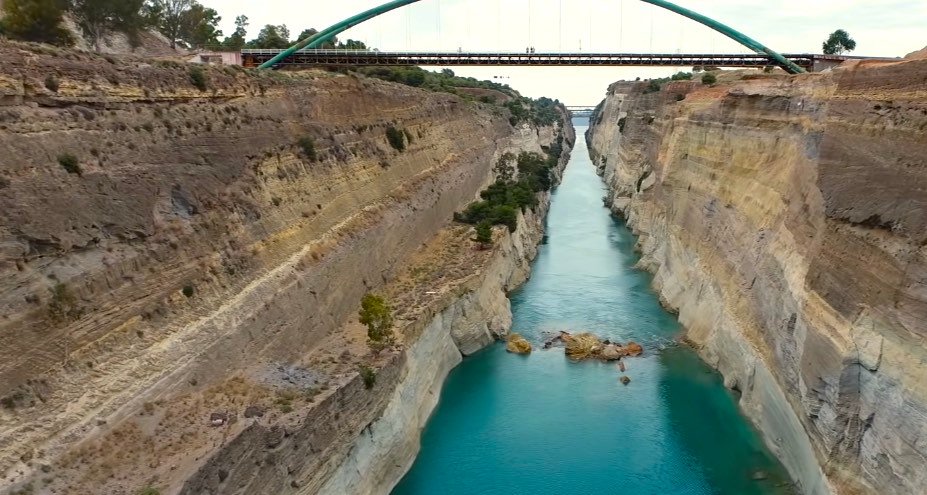 This year the Gulf of Corinth normally populated by yachts transiting east west or the opposite, became very much a cul de sac, with only the very fortunate few enjoying cruising this vast artery linking the Aegean and Ionian seas. If you take the frequent Ionian lament list and apply it to the Gulf it is amazing how few people visit.
Some examples if I may…
Ionian, too many bloody boats… becomes on the third day we waved to a yacht from afar.

Can't get on to the quay… we went alongside in Galaxidi for €11 euro with water & electric.

The restaurants are so expensive… eating ashore is cheaper than dinner on board.

There is no wind have to motor everywhere… two reefs in the main and little jib.
I could go on for many more lines of almost opposite comparison, talking about trips to ancient Delphi , or riding the Vernicular railway up to the ski village of Kalavrita. Or a provisioning stop in Corinth with a crew change, with Athens air port being just over an hour by train. However listing all of the attractions dulls the fun of discovery and planning, have a look for yourself it may be worth a visit next season and if you do venture down I will probably see you there.
Locally, growth of the large charter cats, both in girth and number, definitely makes some of the long time favorite stops less attractive, quite why a craft 40 ft wide with a high power tender on the back will spend hours fighting to attach one corner of a paw to the quay in Fiscardo is simply beyond me, at least it provides some small entertainment if viewed from afar. The point of this being, the big Cats are here to stay, as are big monohulls , super yachts with their toys and almost anything that floats (who does kayak flotillas in August, torture for me). So it's a change we will all have to adapt to, safe in the knowledge that it is still a fantastic place to enjoy boating, we just have to share a bit more now.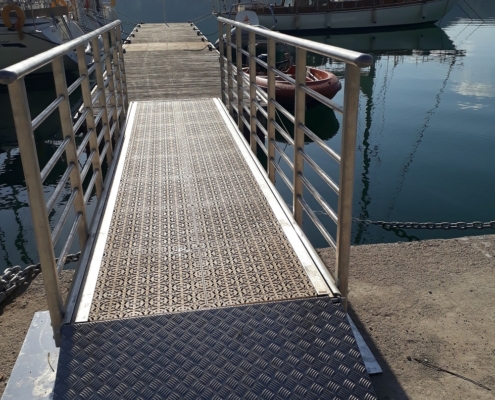 Change has also been apparent at the Yacht Club with the addition of the pontoon, a mythical quest that Vicky and I embarked on many moons ago becoming a reality was a land mark moment for us and has operationally transformed our way of working. As Vliho is an area managed by the Port Fund we are still charged for each boat which avails of the facility, it's a Public-Private-Private operation where the fund provides the Public quay, we capitalize the pontoon and end users rent a space. The upside is no more dragging anchors, smashing off the quay or mucky anchor lockers at the beginning of your trip and of course safe and easy access with the boat pointing at or away from the prevailing wind.
The license is renewed annually which encourages us to behave within the parameters laid down and to pay our dues in a timely manner, as now we have experienced a season with the pontoon it would be hard to go back.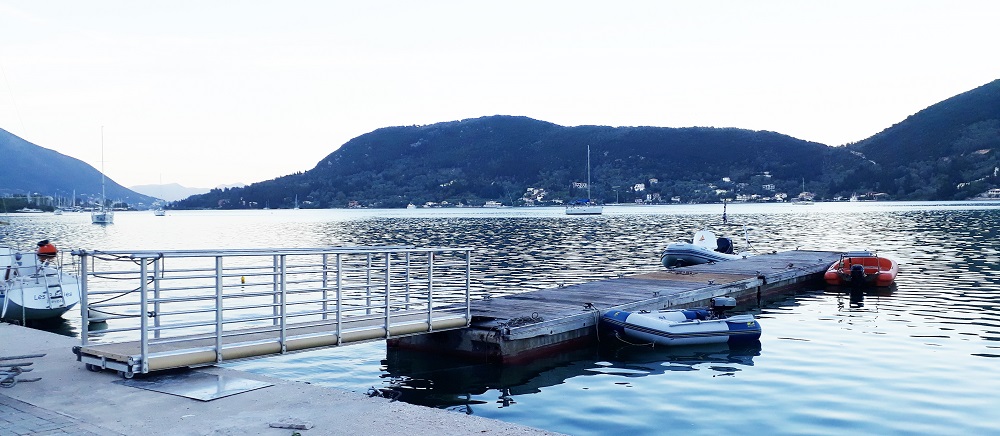 Followers of the Yacht Club on social media will have watched the progress of our office move in nearly real time. This has been a change which was long overdue. Keeping track of the paper end of our business, from the cozy shoe box which has served as an office for so long has been difficult for the team. Previously talk among ourselves would refer to the ladies in their Ivory tower dispensing commands for us mere technicians to carry out, their recent relocation seems to lend some weight to this.